In 2003 we began the journey of providing an authentic Diner experience for those willing to travel to our location in the middle of the woods. The shared Diner experiences with our customers of the past 17 years have been very rewarding! The passion you have contributed to the Delta Diner vibe has been utterly amazing!!
We have also had the opportunity to broaden our customer offering over the years to include Taste Budz and our newly minted TapShack. Both operate on the Diner property. Taste Budz serves artisan Purple Door Ice Cream by the scoop in addition to a range of refreshing drink choices out of our restored cobblestone building adjacent to the Diner. The TapShack brings a cool Island Vibe to Northwoods, featuring an authentic Montego Bay styled Jerk Shack combined with the Tin Taphouse. Island Time is alive and well in Delta with a funky chill setting while featuring a traditional Jamaican Jerk chicken plate and Earth Rider Brewery craft beers on tap.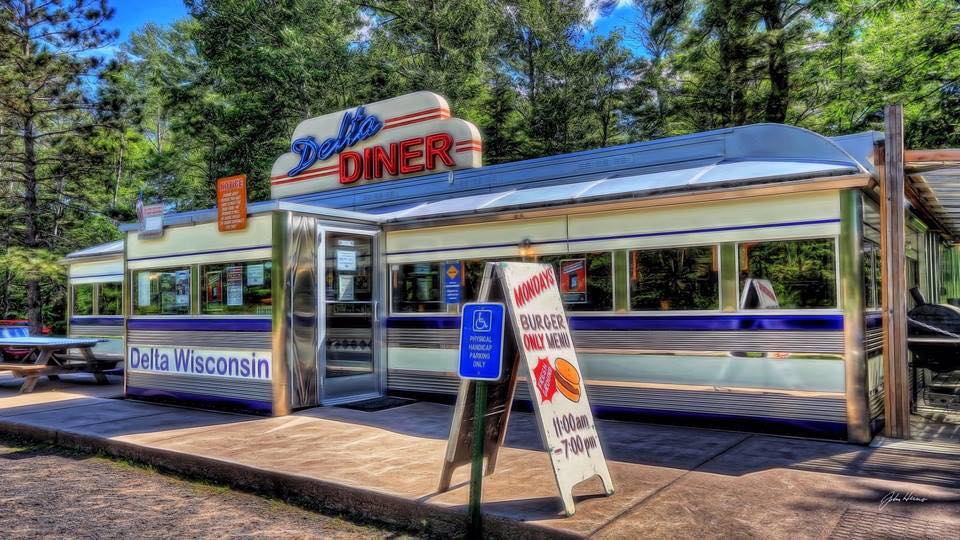 Reopening Friday, April 2. We will be open for curbside only Friday-Sunday 8-2 and Burger Mondays starting at 11 during April.
So, what are you hungry for?