Welcome to the Delta Diner!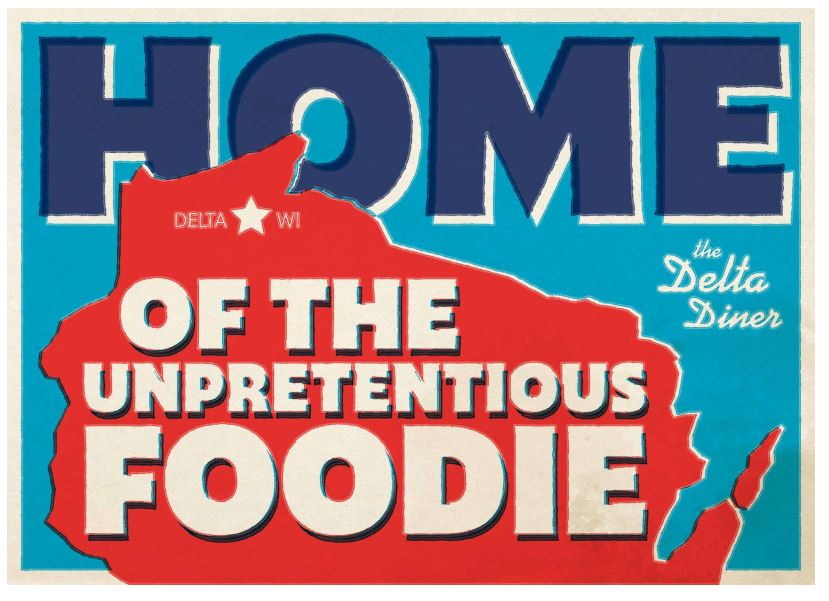 For nearly 20 years now we have been fortunate to share our version of an authentic "DINER" experience with passionate folks from near and far. Our primary menu offers breakfast, from scratch "Blue Plate Specials", and specialty sandwiches.
While we strive to provide total quality in every customer interaction, we do not intend to be everything to everybody and will always base business decisions on what is best for our customer base as a whole (sometimes to the dismay of the individual).
Staying steadfast in this honest approach has allowed us to grow, develop great relationships with our like-minded customers, and enjoy a good day's work, every day. We look forward to sharing this experience with all who choose to make the journey to our little diner in Delta, Wisconsin.
Thanks for the wonderful experience!!
Todd, Nina, and the Diner Crew
Delta Diner Menu
We traditionally offer a verbal menu at the Diner so that our staff can convey all the nuances of our dishes.  This includes our "Daily" menu items that are on the counter menu board, and our "blue plate special" menu items that can change at any time.  The range of "blue pates" include favorites; stuffed hashbrowns, specialty omelets, Cajun Red Beans and Rice, and Redeye Biscuits and Gravy, amongst others.  Your server will describe which of these items are available on any given day.