Welcome to Delta Diner's TapShack Live Music Page!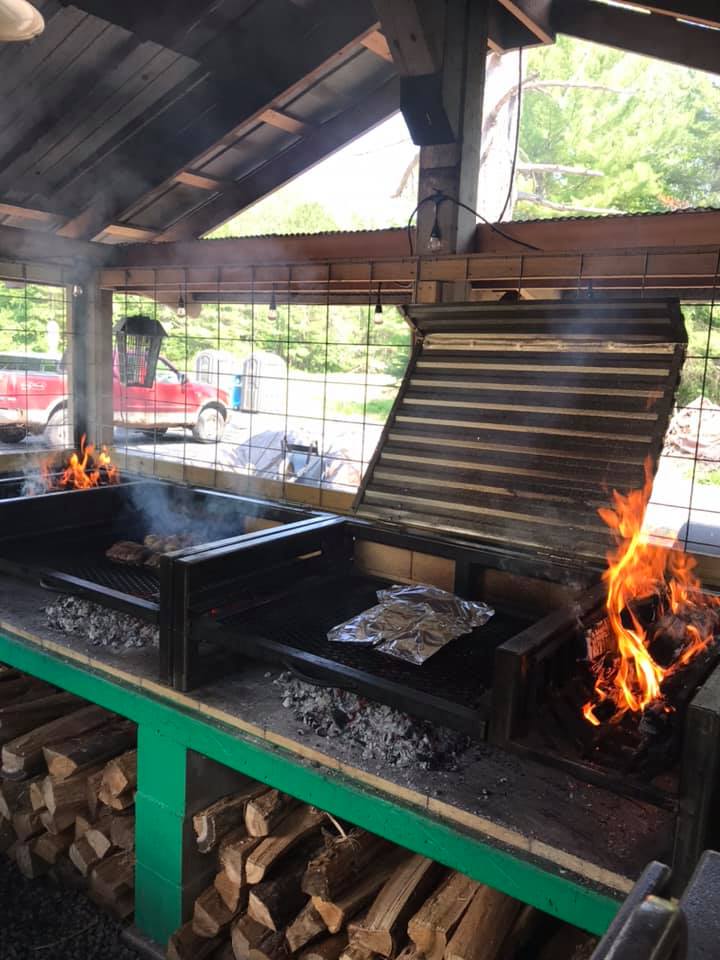 The TapShack concept pays tribute to the Lilliput Jerk Center in Montego Bay, which is owned by long-time friends of Nina. We do our very best to keep it simple, and authentic! Most days the food vibe will be very Caribbean – Jerk chicken, pork and fish, or grilled pineapple, corn on the cob, or sweet potato. Other favorites include Rice and Peas, Callaloo, and Seafood Fritters. Regardless of the menu any given day, the atmosphere is sure to compliment the authentic flavors. The sweet-wood cookshack smoke, the music, the visuals (including wonderful murals), and the passionate people who partake, all add to that vibe that makes the experience real! We've upped the game a bit by partnering with Earth Rider Brewery in Superior, Wisconsin and offering 8 of their craft brews on tap including the TapShack, our collaborative Caribbean style lager.
Starting in 2022 we moved our Monday burger program to the TapShack! Shack Burgers and Blues are served up every Monday during the season. Included are cheese, lettuce, tomato, onion, and a Shack Mac side! This is meant to be a wood-fired classic roadside burger experience.  And, starting in 2023, Nina has booked local blues music to be played LIVE on the TapShack stage from 5-7pm every Monday through September.  Watch for our full line-up posting soon!
As an additional bonus, watch for our TapShack special events. Whether simply live music or transforming the TapShack into another food/music cultural experience, we look forward to taking folks on a cultural journey centered on food and music.