For nearly 17 years now we have been fortunate to share our version of an authentic "DINER" experience with passionate folks from near and far. Our primary menu offers breakfast, from scratch Blue Plate Specials", and specialty sandwiches. We also offer special segment menus, such as on Mondays, when we offer a menu of crafted burgers only.
We offer a verbal menu at the Diner so that our staff can convey all the nuances of our dishes. This includes our "Daily" menu items that are on the counter menu board, and our "blue plate special" menu items that can change at any time. The range of "blue pates" include favorites; pork stuffed hashbrowns, specialty omelets, Cajun Red Beans and Rice, Redeye Biscuits and Gravy, the Dutch Baby, amongst others. Your server will describe which of these items are available on any given day.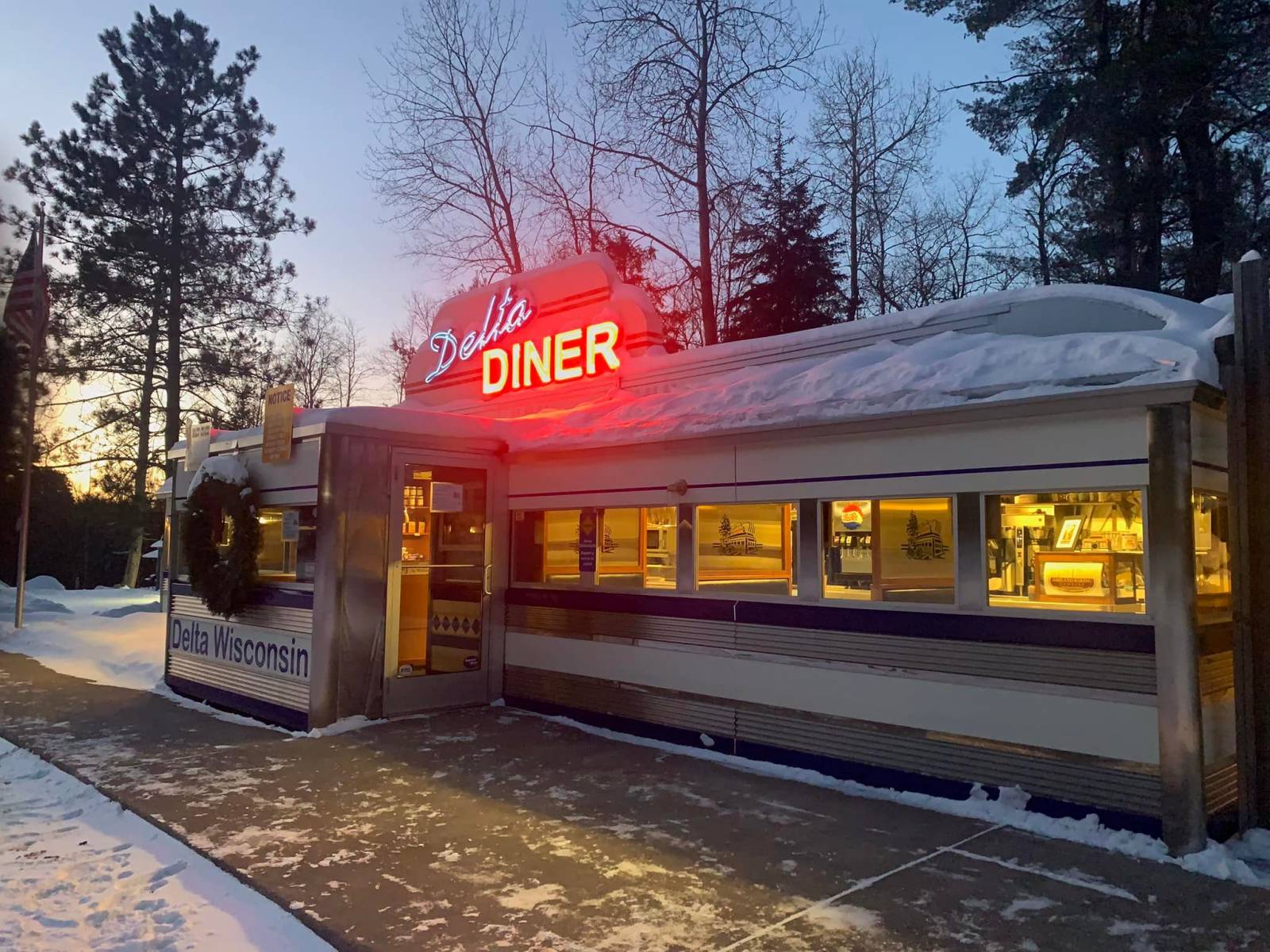 The TapShack concept is a tribute to Nina's friends in Jamaica who own the Lilliput Jerk Center in Montego Bay. We do our very best to keep it simple, and very authentic! Most every day we are open the food vibe will be very Caribbean – Jerk chicken, pork and fish, or grilled pineapple, corn on the cob, or sweet potato. Other favorites include Rice and Peas, Callaloo, and Seafood Fritters. Regardless of the menu any given day, the atmosphere is sure to compliment the authentic flavors. The aromas of the sweet wood cookshack, the music, the visuals (including wonderful murals), and the passionate people who partake, all add to that vibe that makes the experience real! We've upped the game a bit by partnering with Earth Rider Brewery in Superior, Wisconsin and offering 8 of their craft brews on tap including the TapShack, our collaborative Caribbean style lager.
As a bonus, watch for our TapShack special events. Whether simply live music or transforming the TapShack into another food/music cultural experience, we look forward to taking folks on a cultural journey centered on food.
Taste Budz is located adjacent to the Delta Diner in the restored Delta Store Cobblestone building. Here we offer an assortment of coffee and ice cream drinks combined with hand-dipped ice cream cones and cups. You can also shop a selection of Diner hot sauces, pickled garlic or other merchandise.