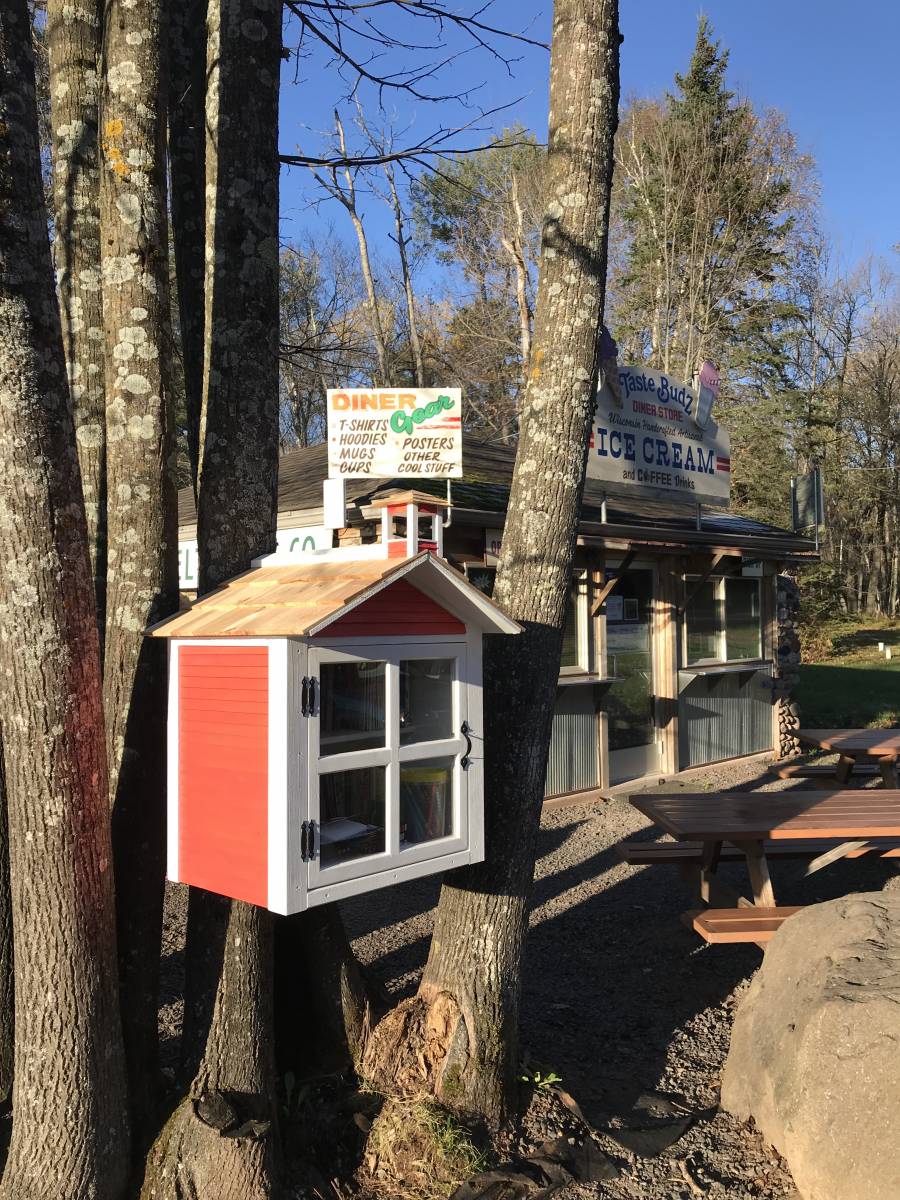 Rick and Susan Davis started the tradition of a "Lending Library" here years ago. That structure served the Delta and Diner community well for years. Due to storm damage a replacement was needed and Heather and Eric approached us to replace it. A very kind gesture and the result is beautiful!!  Here is Heather's description of those involved:
"The materials were purchased through the Ashland Elks Lodge No. 137, which was funded by a grant through the Elks National Foundation.  I (Heather Kinnunen) wrote the grant.  I'm the grant writer for the Elks.  My fiance, Eric Pierre, is also an Elk member.  He installed it.  My father, Van Kinnunen Sr., created it.  He lives in Marengo, WI.  We were going to have the Great Divide 4-H Club make it (Eric and I run that group); however, due to COVID, gathering for a project day has been a bit difficult.  If anyone would like to contact us, please feel free to write me on Facebook or wisconsinwriter@hotmail.com.  If they want to reach out to the Elks, my father, etc., just tell them to message me, and I would be happy to pass it on."
Thank you Heather, Eric, Van, and the Elks. it turned out awesome and will be enjoyed by many!