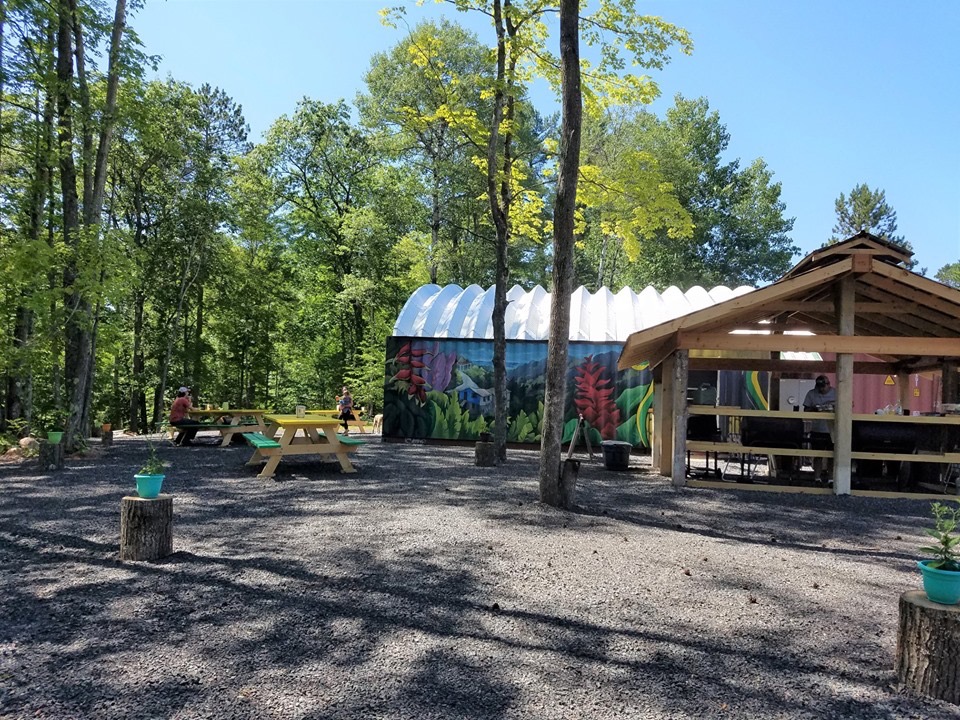 Hours of Operation
Currently closed for the season.
Thanks everyone for a great summer! Stay safe!
» Menu
Year two of the TapShack brings new murals, added physical features to our structure, and of course, new protocols to follow regarding COVID-19. What has not changed, and will carry over brightly from 2019, is great Island Vibe, authentic Jamaican Jerk food, and cold Earth Rider craft brews. Our collaboration with Earth Rider, TapShack Caribbean Lager, is back with increased production to supply demand. Come join us for Island Time in the Northwoods of Wisconsin!
We ask all customers to take precautions for your safety and that of other customers and our staff. Masks are required on the property unless you are in your car or seated at a table. Respect other's space and keep 6' physical distance. Signage will be provided to give you guidance. Do not move picnic tables as they are positioned for your safety. When you are finished with your table, please use the bucket provided to wipe down the table and bench and sanitize you setting. Common sense goes a long way so please be cognizant of your surroundings, fellow customers, and listing safety measures.