Hours of Operation
Currently closed for the season.
Thanks everyone for a great summer! Stay safe!
» Menu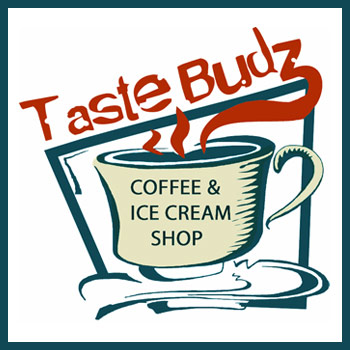 Taste Budz Ice Cream & Coffee Shop
Taste Budz, located directly adjacent to the Delta Diner, is a seasonal ice cream shop and beverage oasis. For the summer of 2020 there will be some changes necessary to accommodate safety measures related to COVID-19. We will be a "walk-up" shop this summer, with ORDER and PICK-Up windows for customer safety and convenience. We scoop the finest ice cream in Wisconsin from Purple Door Ice Cream in Milwaukee. While we have overlapped hours with the Diner in the past, this summer we will not cross over hours for health safety reasons.
We ask all customers to take precautions for your safety and that of other customers and our staff. Masks are required on the property unless you are in your car or seated at a table. Respect other's space and keep 6' physical distance. Signage will be provided to give you guidance. Do not move picnic tables as they are positioned for your safety. When you are finished with your table, please use the bucket provided to wipe down the table and bench and sanitize you setting. Common sense goes a long way so please be cognizant of your surroundings, fellow customers, and listing safety measures.